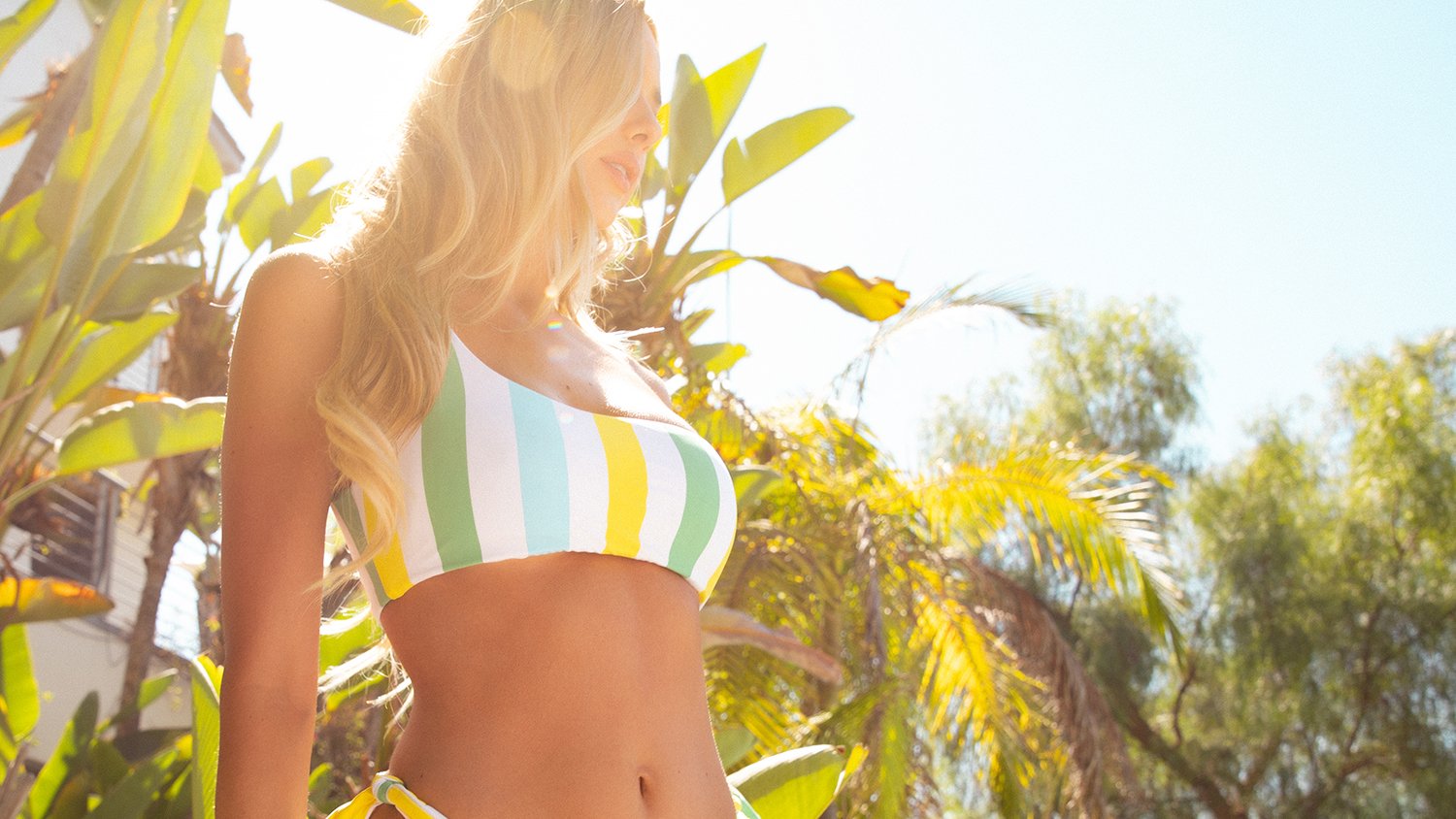 CASE STUDY: DESIGNING A LOOKBOOK
ART DIRECTION FOR FASHION & ECOMMERCE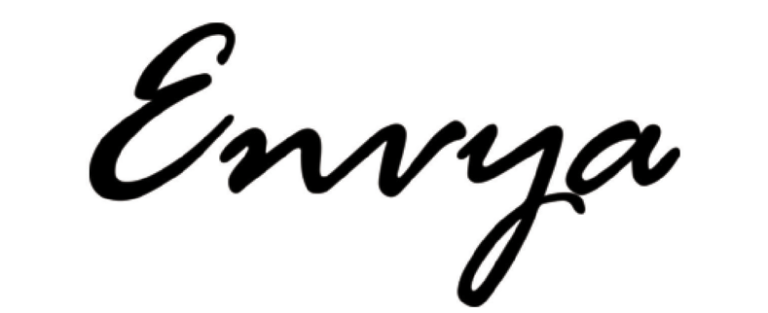 Project Overview:
According to Statista, in 2019 the US swimwear market generated $47m in revenue. Envya is a premium women's swimwear brand and manufacturer. With their own complete production chain from cut & sew to retail store, their brand services both wholesale retailers and individual boutique store owners. Naturally, the swimwear business is dependent on the seasons. So as the 2017 Summer season came to an end, Envya needed to produce an clean, aesthetically pleasing, and modern lookbook to showcase the new styles available for the upcoming Spring & Summer.
Problem Statement: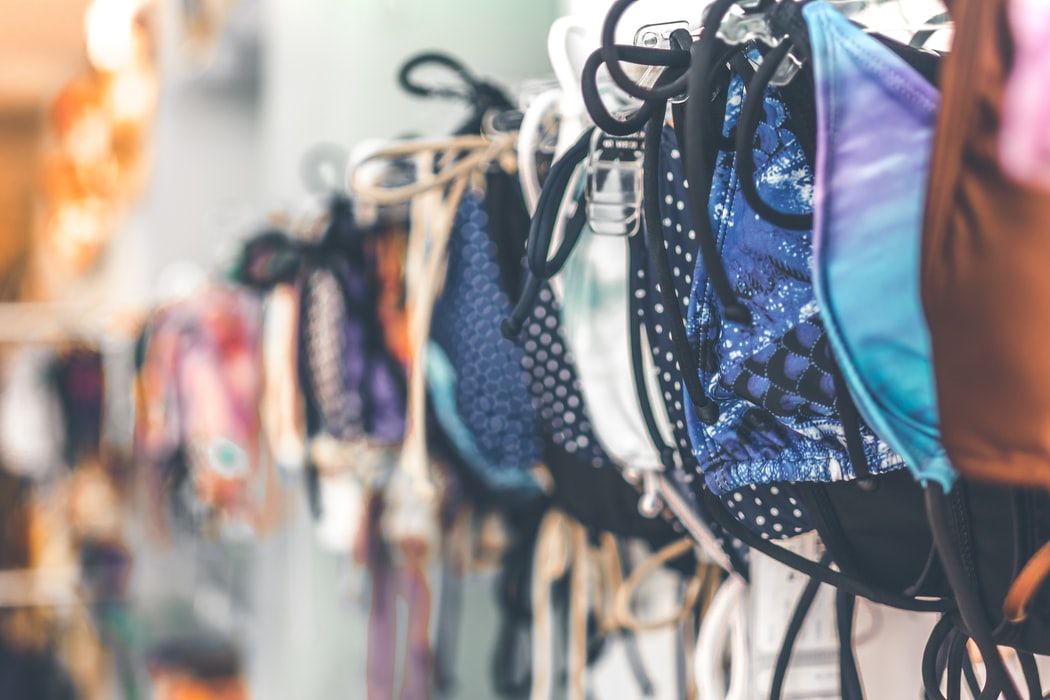 In addition to the time constraints of the changing seasons, Envya was also up against the local fashion competition in Los Angeles. Its business was headquartered in the Los Angeles Fashion District, home to more than 4000 independently owned and operated retail and wholesale businesses selling apparel, footwear, accessories, and fabrics. Along with local competition, Envya also needed to maintain a social media presence in order to increase brand awareness and recognition in a very saturated market.
Constraints: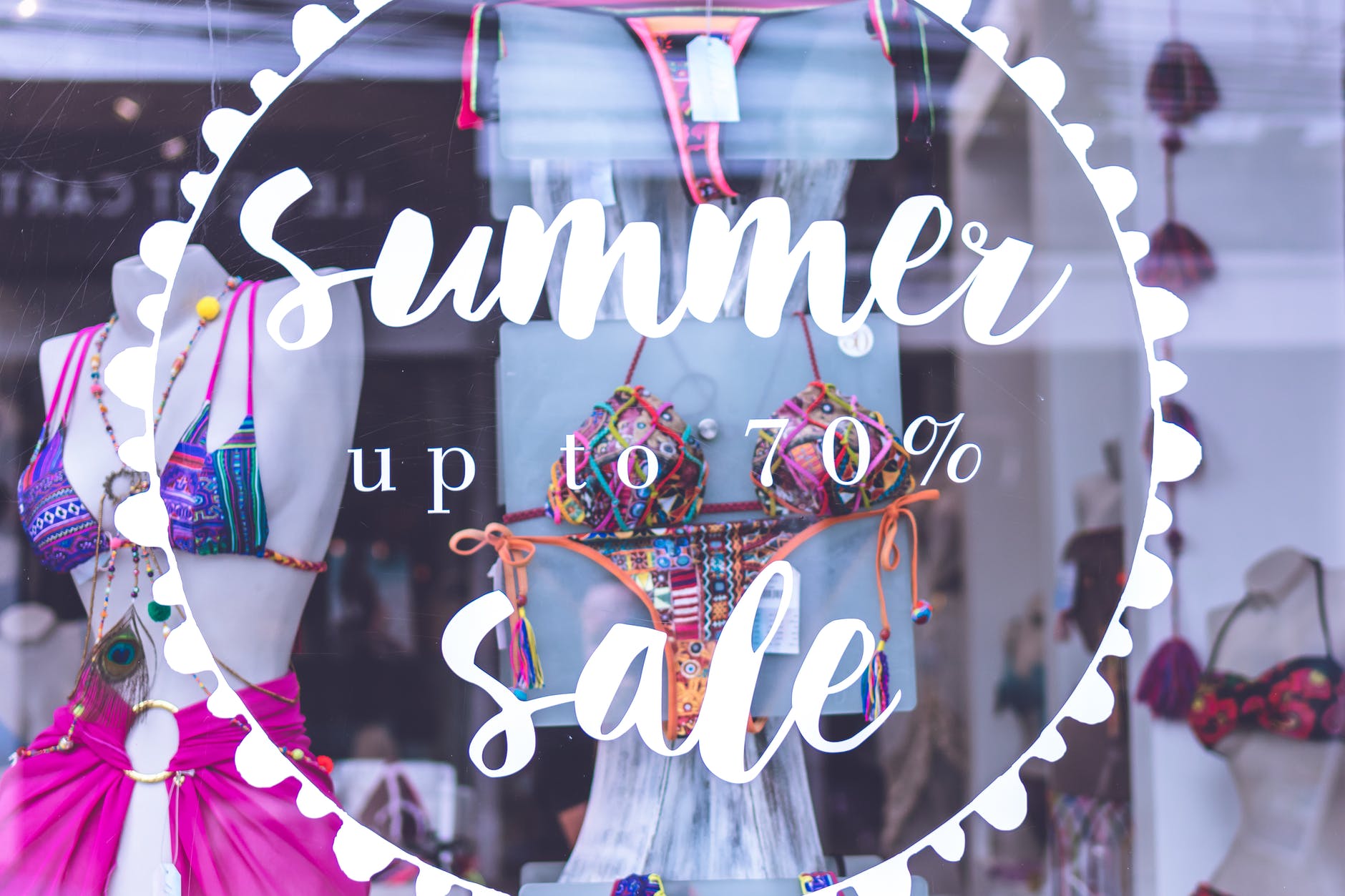 Seasonal Challenges: Although social media makes it feel as it's always summer somewhere, interest and traffic to the store and site is significantly lower in the Fall and Winter seasons.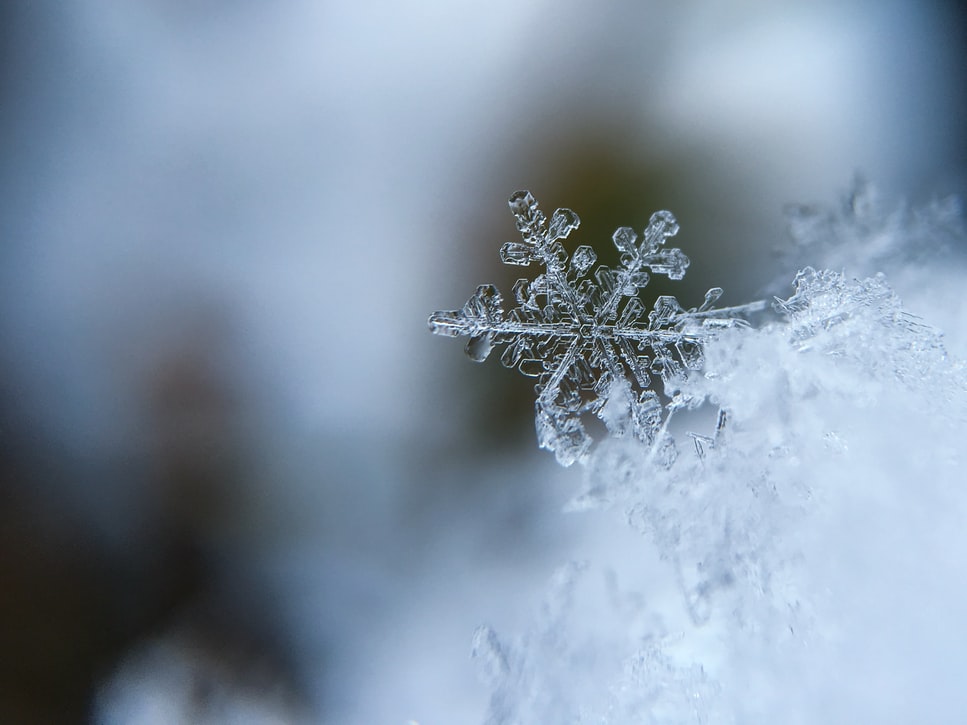 Brand Competition: Competitors could be the other local swimwear businesses to nationally selling brands to internationally recognized brands.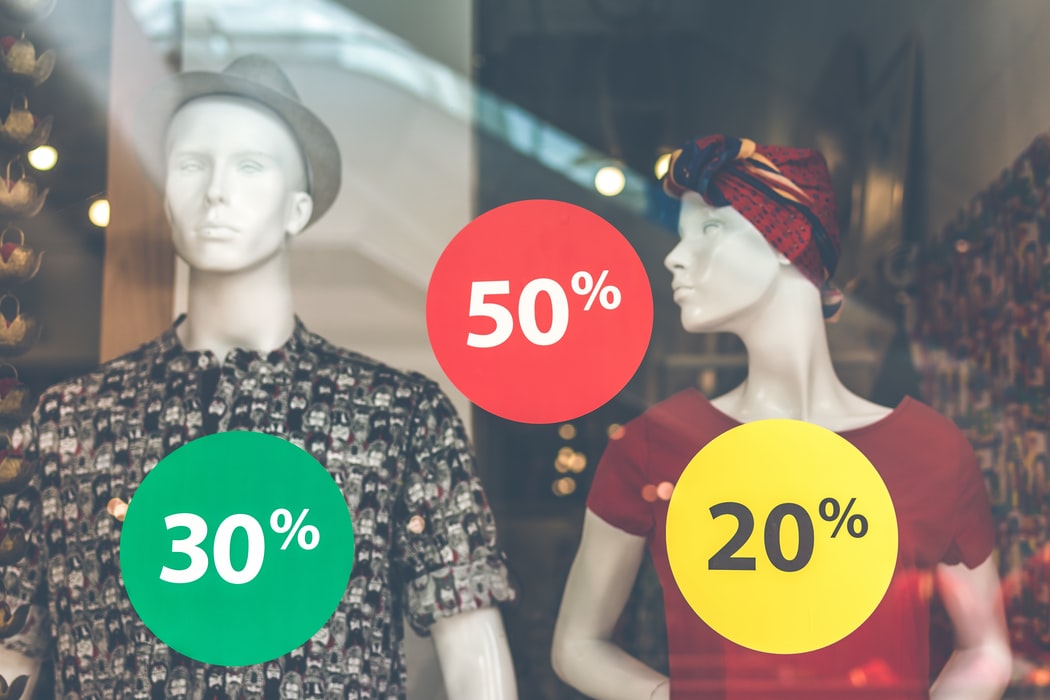 Social Engagement & Relevance: In order to maintain a youthful demographic, social media recognition is crucial to the brand's success.
User Personas: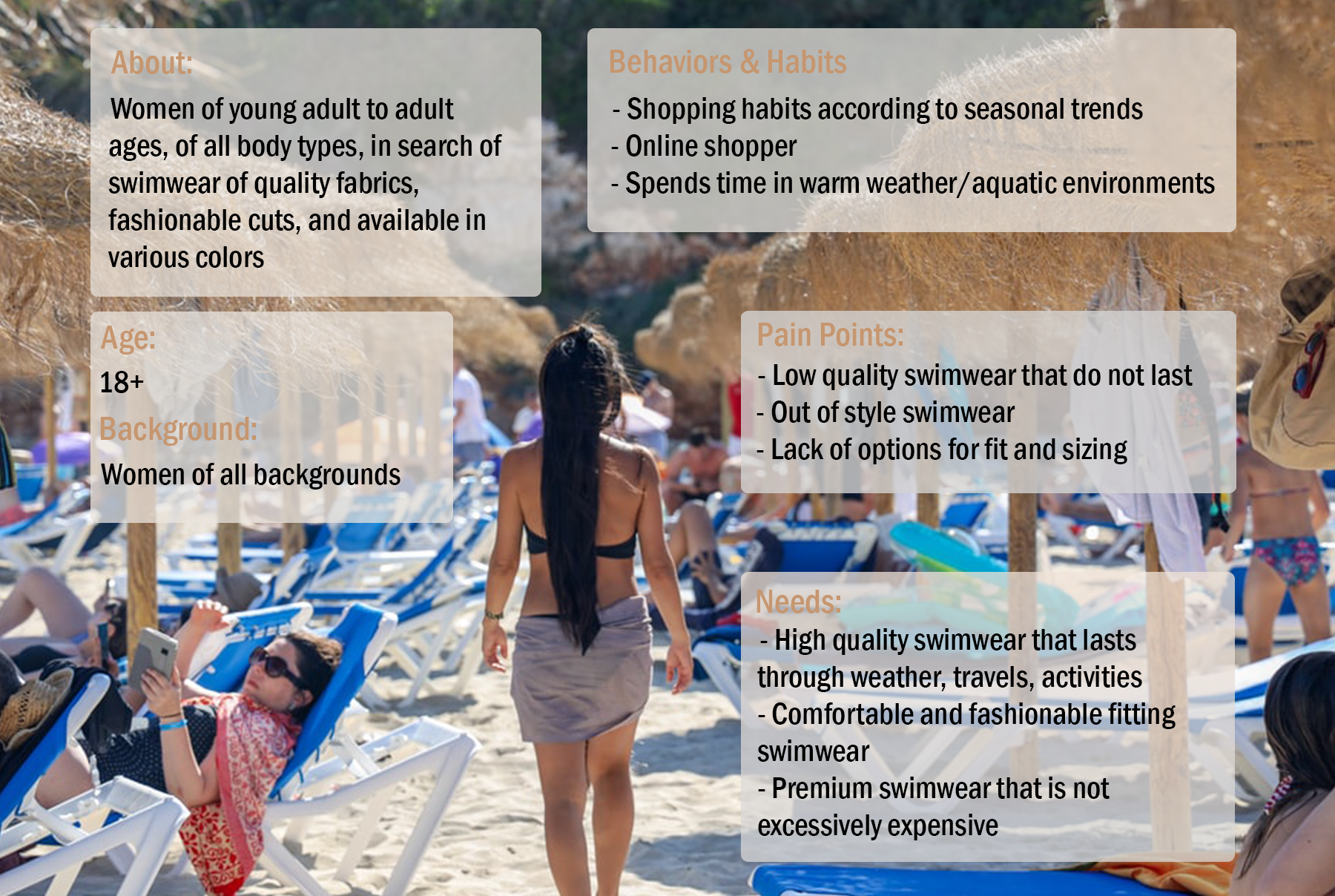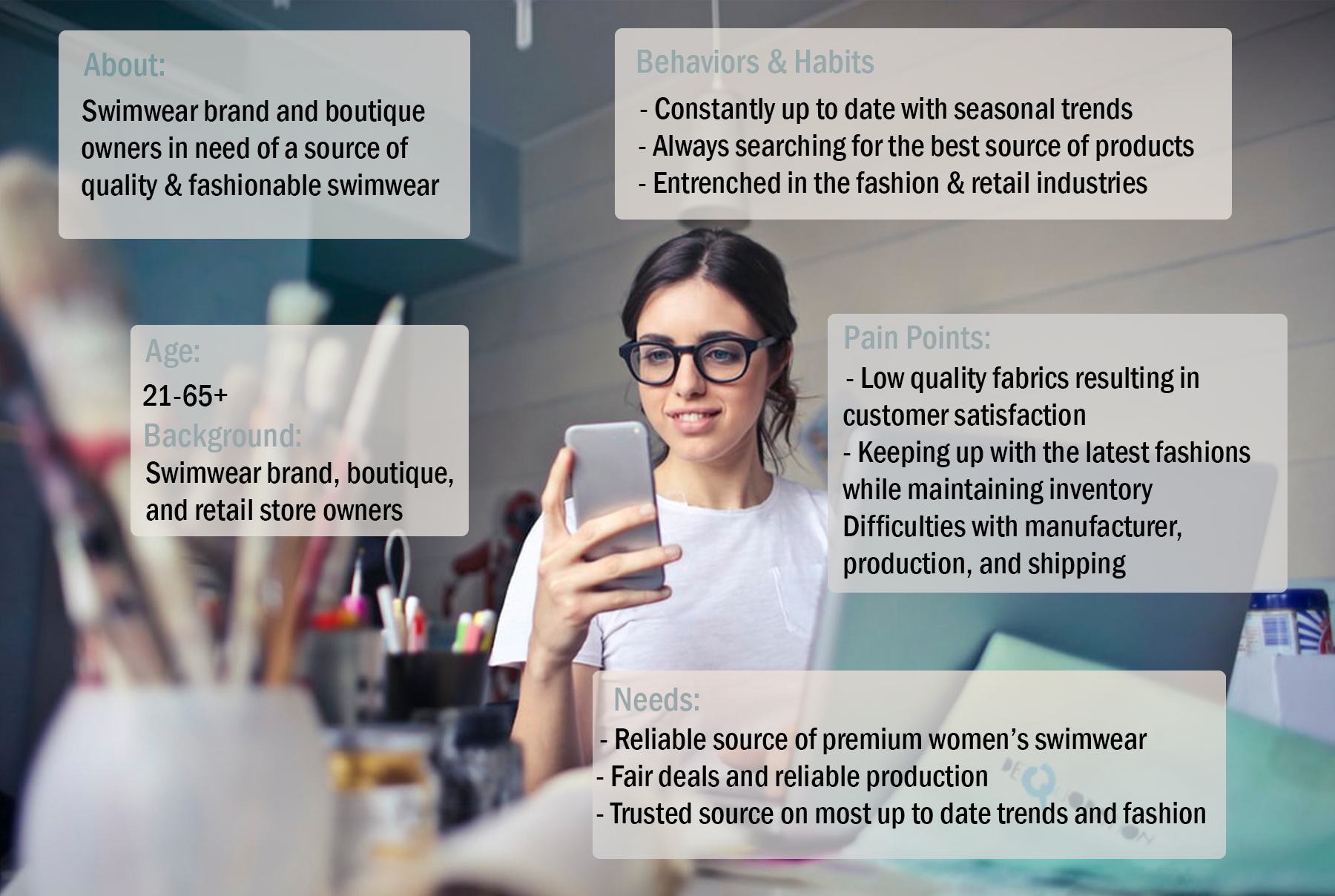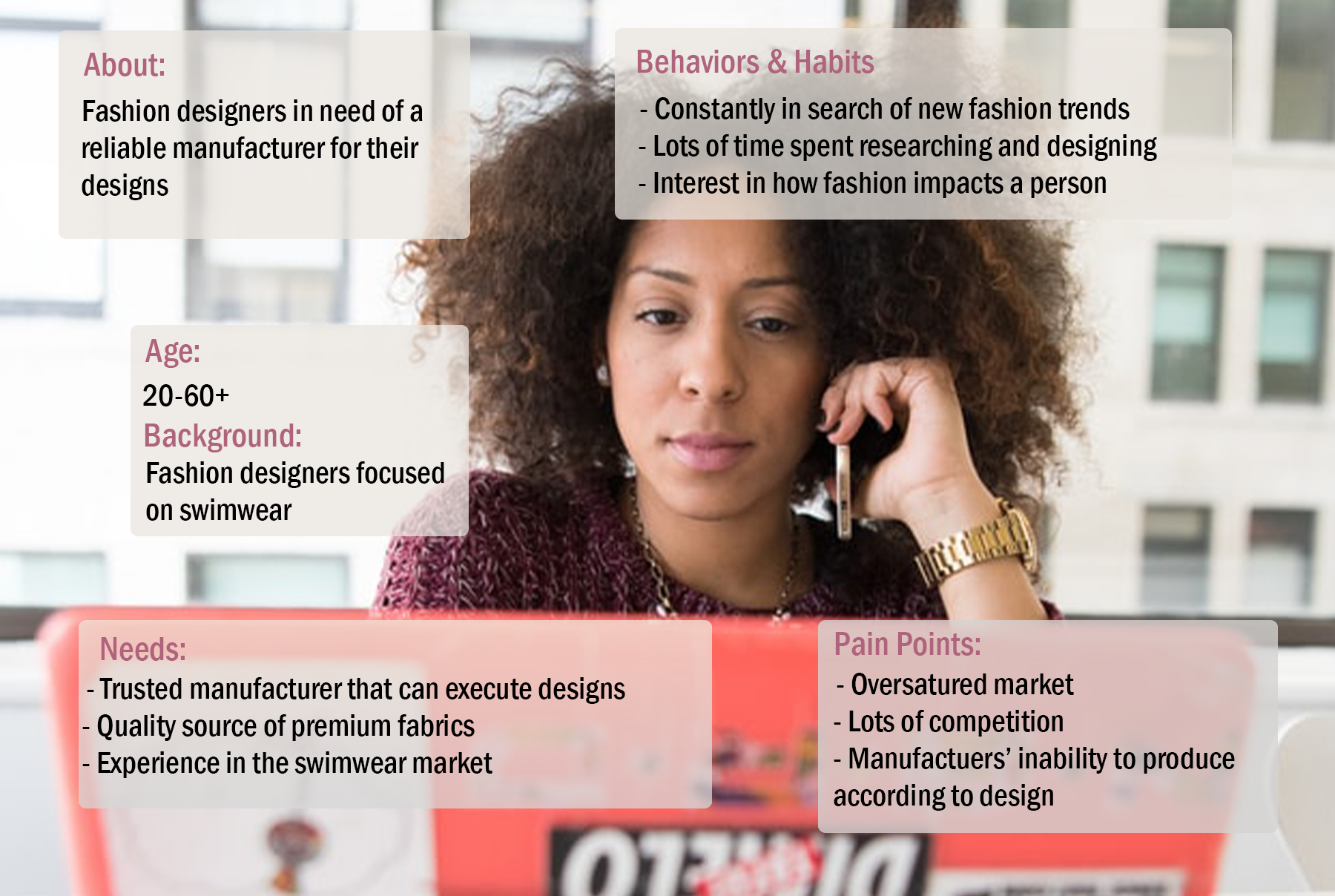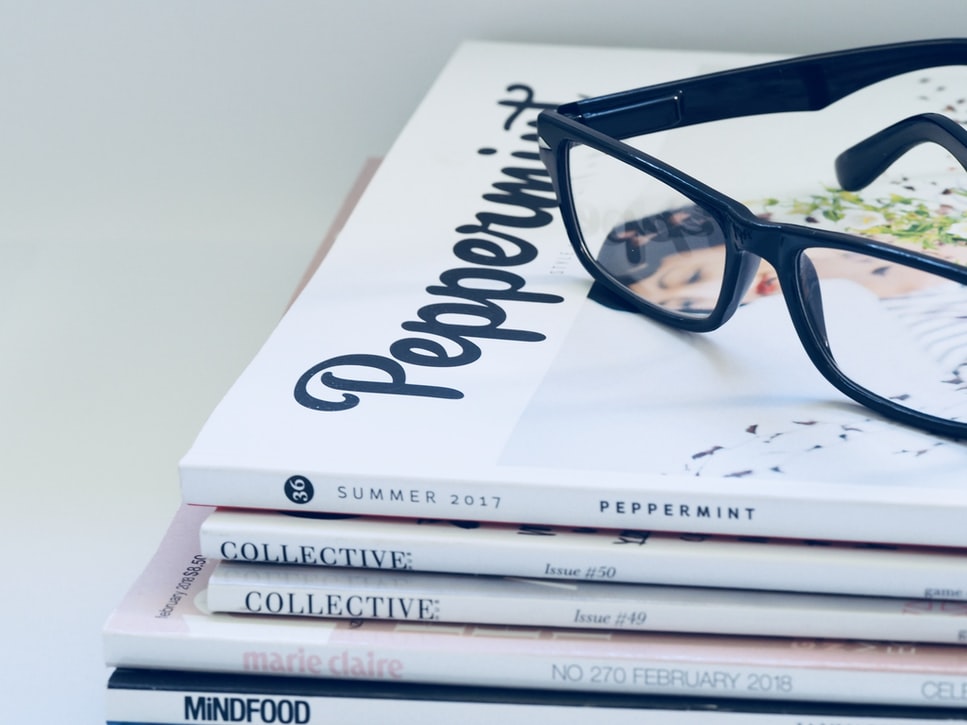 Design Research:
Research was focused on the top local competing stores, nationally relevant brands, and the most current fashion trends in swimwear and otherwise. It was important to not only keep up with just the trends, it was also important to study how the styles were presented and how the larger, more successful fashion brands got their message across.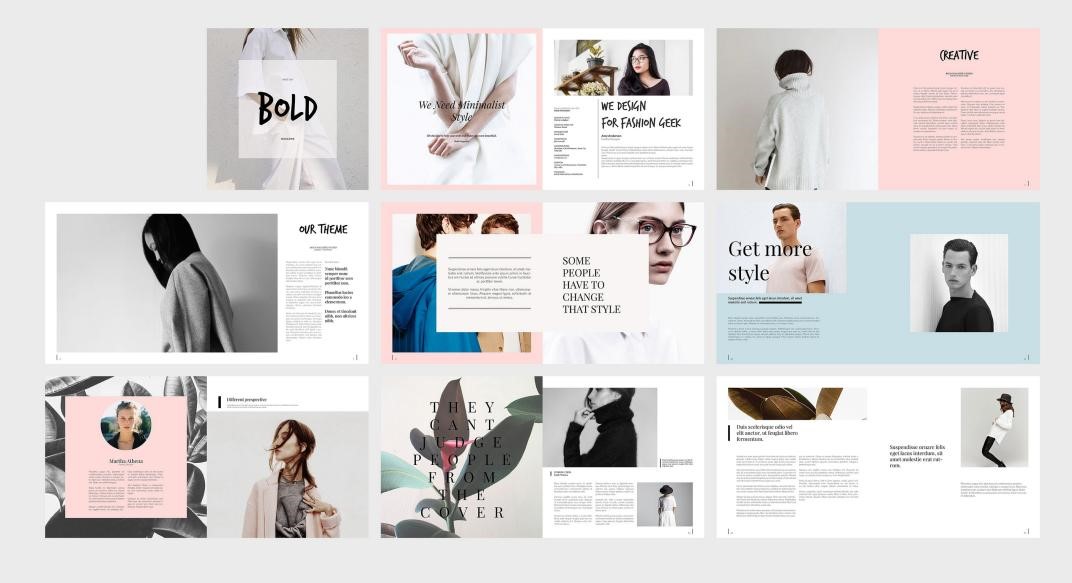 Magazines, catalogues, and lookbooks were the main sources of inspiration to draw in in creating the lookbook. Understanding how a consumer might be exposed to a brand and eventually influenced to make a purchase decision was important to creating the lookbook.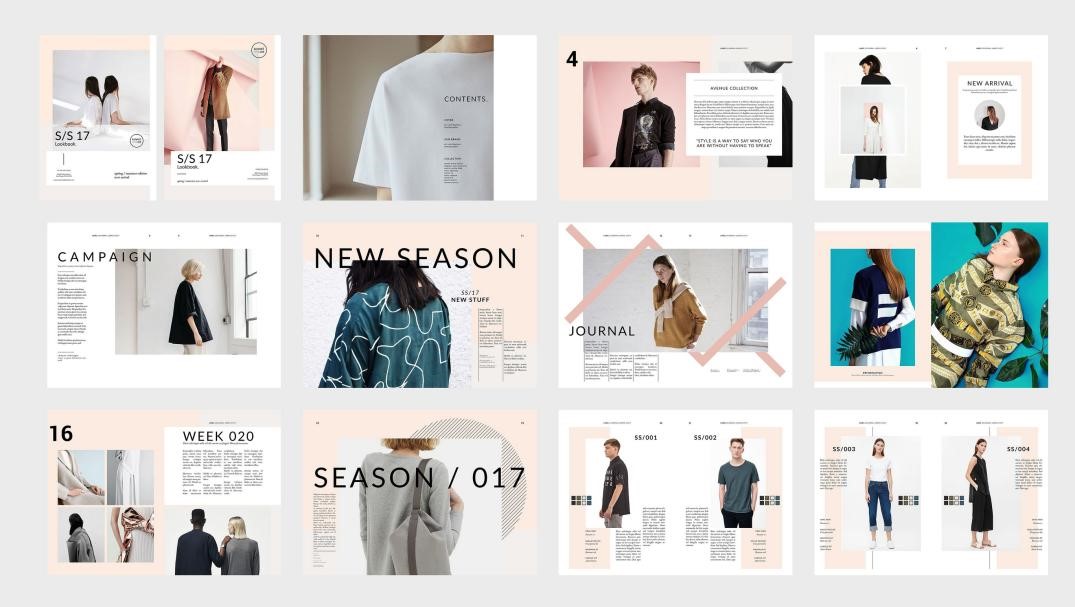 We studied layouts from other brands in order to understand what color palettes to use, how shapes informed the look and feel of any style, and how mood and quality were important factors in creating an eye catching and pleasing layout.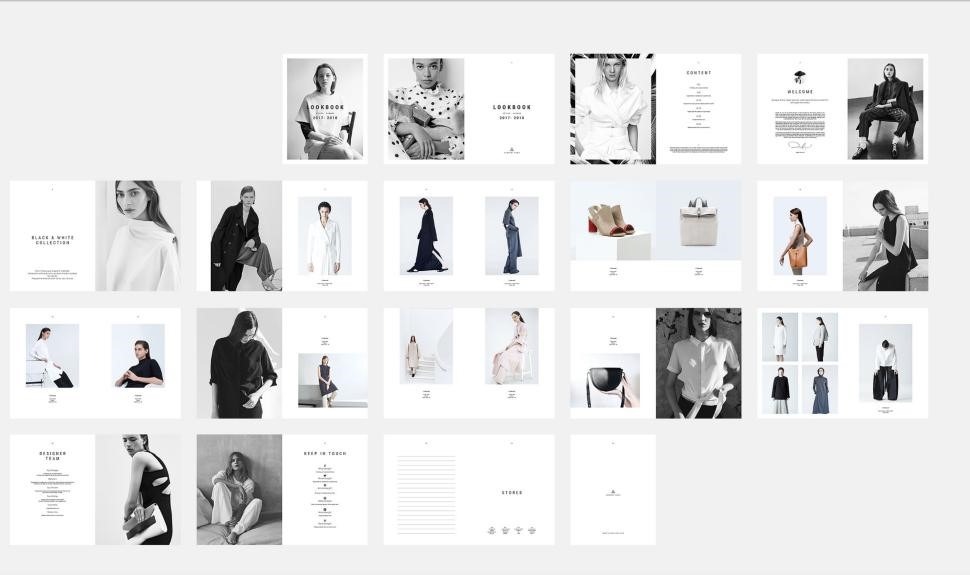 Understanding how high fashion brands were laying out their photographs and typography lead to an understanding of how those two factors play a part in creating a high end, premium aesthetic for the brand.
Location & Art Direction:
A location for a photoshoot needed to have an exotic and luxurious feel. We needed to achieve a high fashion look with the environment we were working with but also avoid reusing backdrops and repeating angles.
A diverse location was also crucial in giving us the most options to showcase as many different styles and looks as possible. Finding the right photographer, makeup artist, and model was also crucial in pulling off the desired look for the lookbook.
Layout Study 1: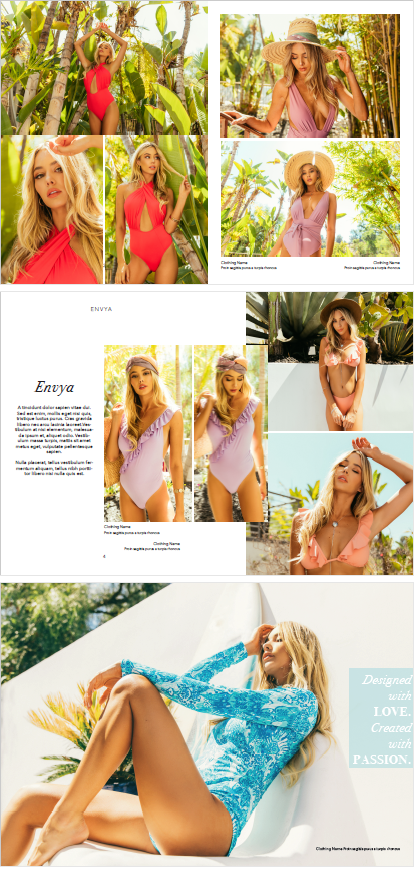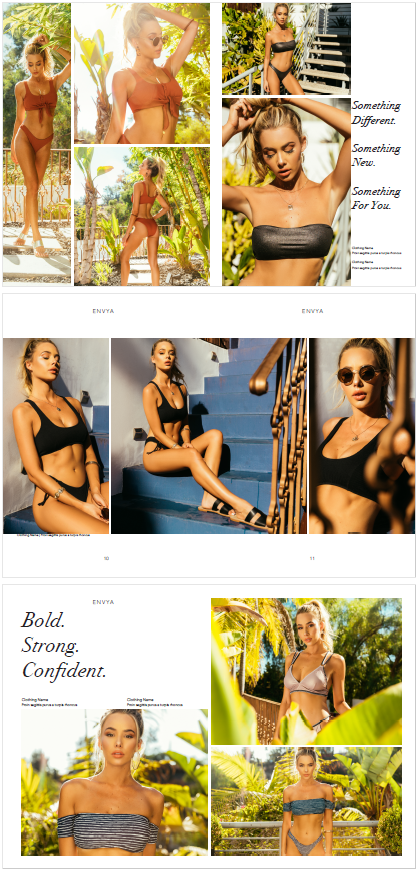 Version one of the layout attempted to showcase each look and find placement for the text. It was important to not be repetitive with the angles while also clearly showcasing the unique features of each look and the quality of material.
Layout Study 2: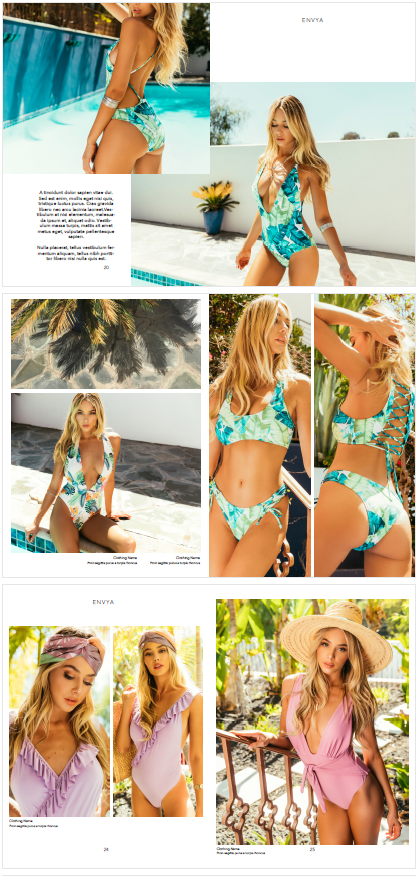 Version two of the layout attempted to create a better flow for the lookbook by matching styles and colors. Looks with similar features were grouped together in order to show the consumer the many looks they could achieve. We also experimented with different fonts in order to achieve a luxurious and enticing feel without using something too generic.
Layout Study 3: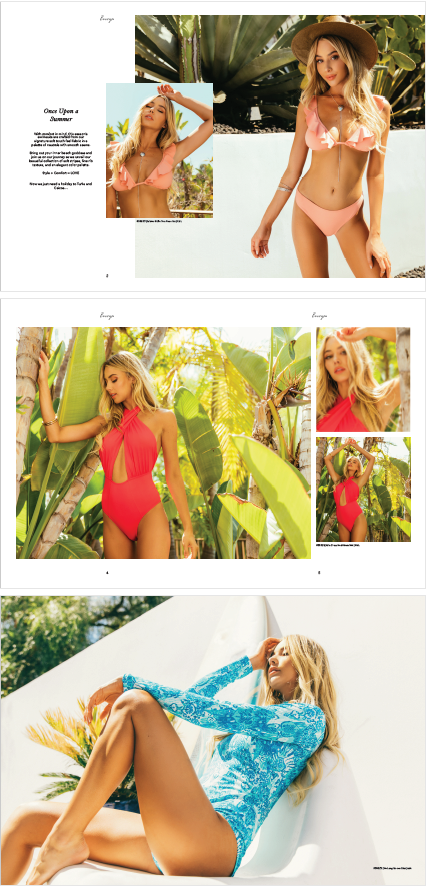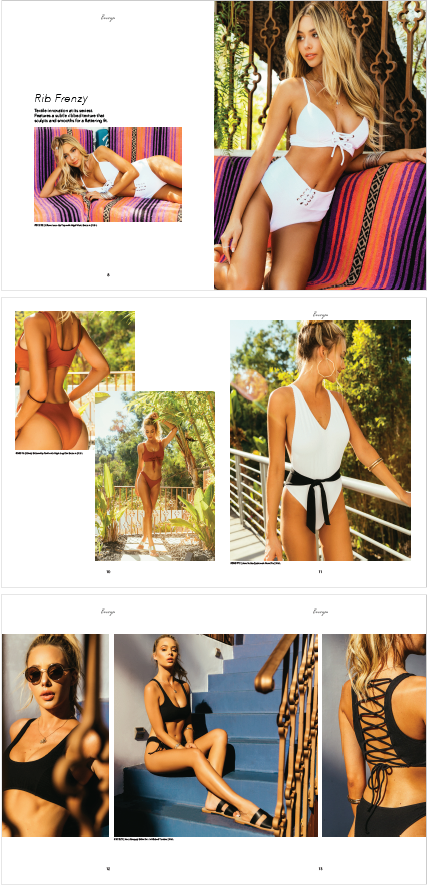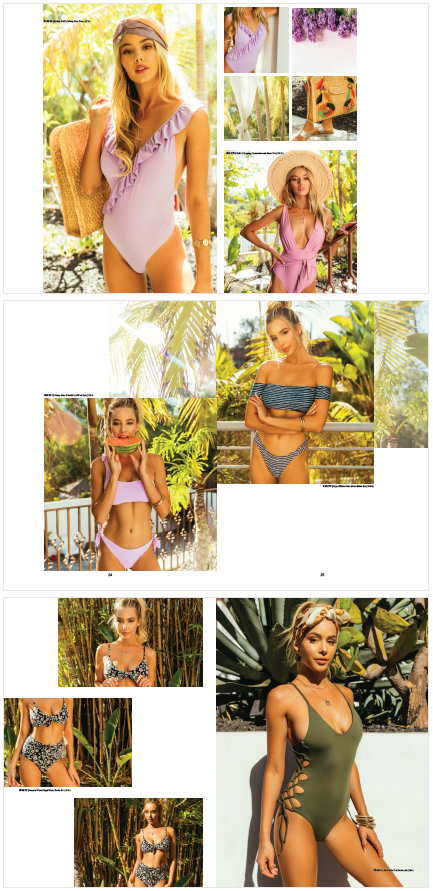 Version three of the lookbook added layers of photos and design to contribute to the overall mood and feel of each look. Whitespace was also used more properly in order to give each page a chance a breathe and not overwhelm the consumer with too many styles and looks per page.
Cover Study:
Various covers were experimented with. Factors that were important was the style, the angle, and the text placement. It was important that anyone who picked up the lookbook would immediately recognize that this is a premium brand and be enticed to not only open the lookbook, but place an order with the brand.
Outcomes & Lessons: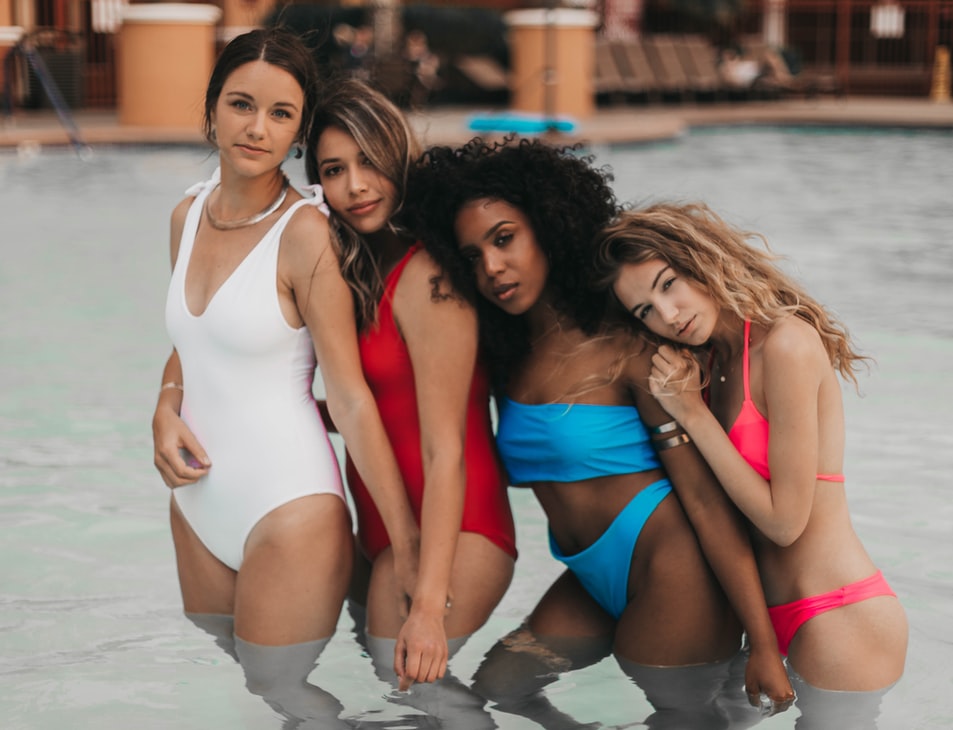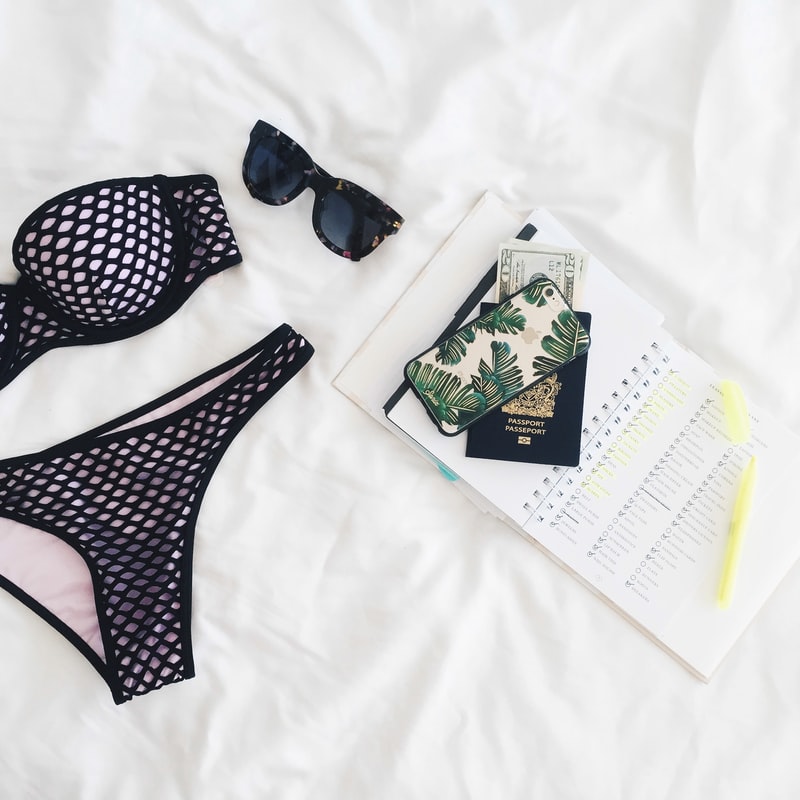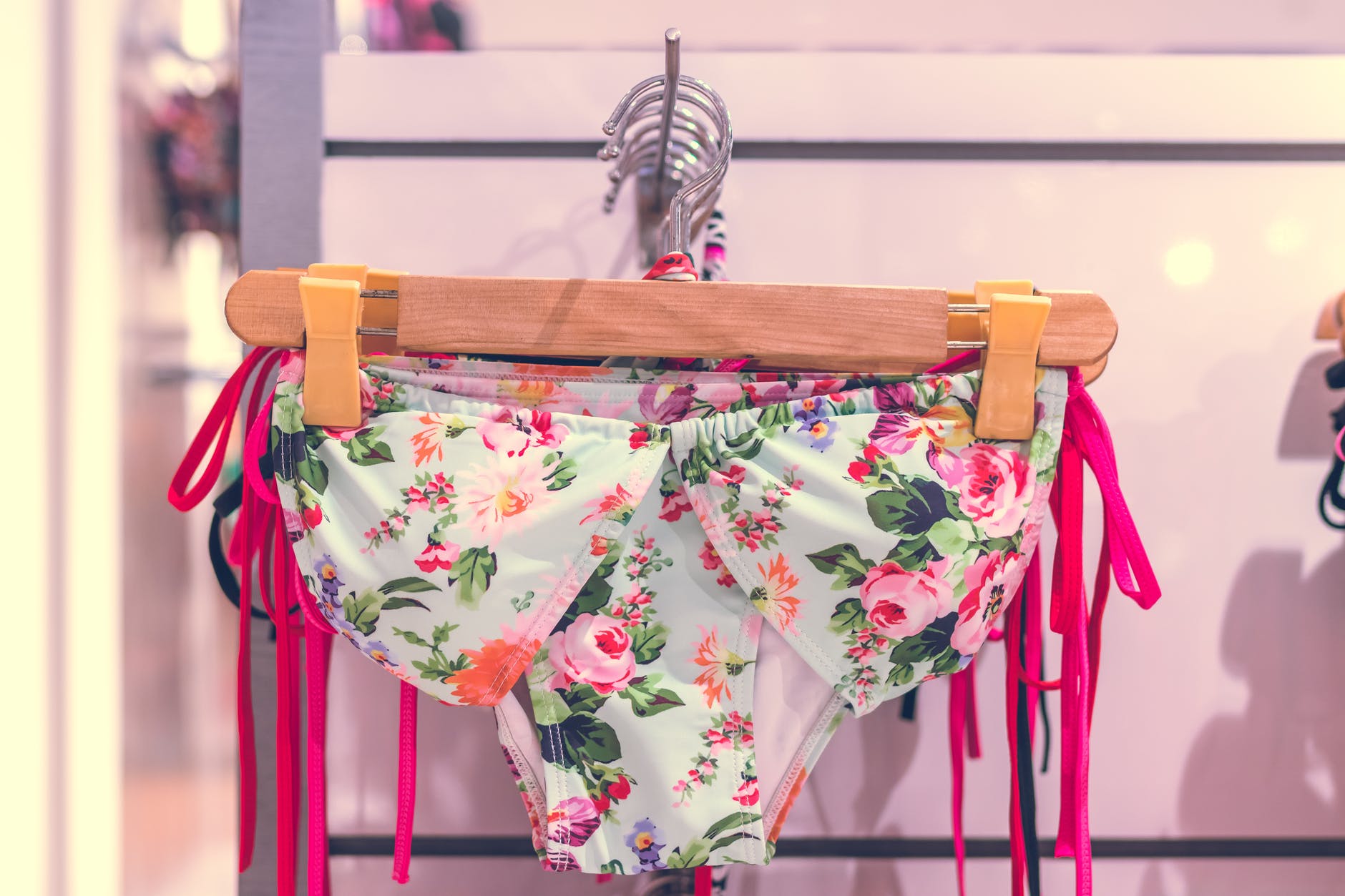 After a couple of print revisions, by January 2018, we had a completed lookbook ready to promote the Spring and Summer seasons.